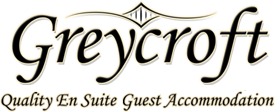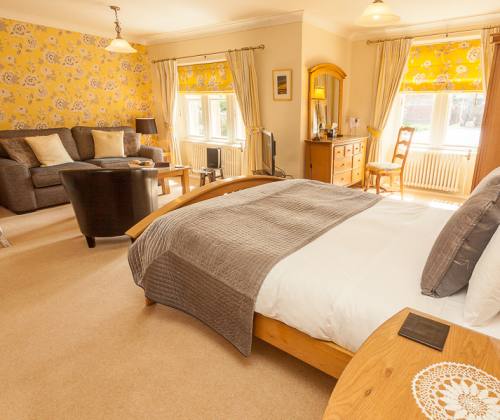 Contact






Terms & Conditions
Reservations
Bookings
For advance bookings a minimum of two nights is usually required. Late bookings for single nights may be accepted if we have an available one-night gap or where the reservation adjoins an existing booking, but with an increased tariff of £10 per room (£5 per room for stays between 1 November and 31 March). Telephone us for availability.
Reservations
A non-refundable deposit by debit card or credit card for the first night's tariff is required to reserve each room.
We reserve the right to seek an additional deposit (refundable in accordance with the cancellations policy below) of up to 50% of the total price for bookings of 5 nights or more. We will contact you before taking payment if this applies.
Deposits should be received within 5 days of making the reservation otherwise we cannot guarantee the room. We do not accept payment by cheque.
Single-Occupancy
In addition to our Single Room, single-occupancy at a reduced rate is available in our Blue, Red and Twin Rooms. For pricing, please contact us.
Cancellations
If you cancel more than 14 days prior to the first night's reservation, the first night's deposit is non-refundable.
If you cancel within 14 days of the first night's reservation the balance of the booking is payable. If we are able to re-let the room you would be refunded with the deduction of an admin fee of £25 plus any additional costs incurred in letting the room.
Greycroft Accommodation Gift Vouchers
Buy a Greycroft Gift Voucher as a special gift for a friend or family member. These are available as either monetary values or for specific room nights. They are valid for one year from date of issue and must be returned by way of deposit or part deposit when the voucher holder makes a booking. All other booking conditions remain applicable. Please call for details or to purchase a gift voucher.
Settlement
Settlement by cash or debit card is preferred. Most credit cards accepted apart from American Express. We do not accept payment by cheque.
Arrival and Departure Times
Arrival
Please arrive between 4pm and 6pm unless we have agreed and confirmed alternative arrangements.
If unforeseen circumstances on the day affect your confirmed arrival schedule please telephone us.
Departure
Rooms should be vacated by 10.30 on your day of departure.
Other
Dietary Requirements
If any guests have special dietary requirements we can cater for these if advised at the time of booking.
No Smoking
For the comfort and safety of all our guests Greycroft is exclusively non- smoking. Abuse of this condition will incur a £100 surcharge fee to cover the cost of additional cleaning.
Reckless Damage
We ask that you treat your accommodation at Greycroft as you would your own home. We retain the right to charge you for the cost of rectification of any excessive soilage or damage you cause to the property or furnishings.
Behaviour
For the consideration of all our guests we ask that you recognise and respect acceptable noise levels or behaviour. Unacceptable behaviour may result in termination of your booking without refund or compensation.
Wireless Broadband
Wi-fi is available throughout Greycroft, though reception may vary between rooms.